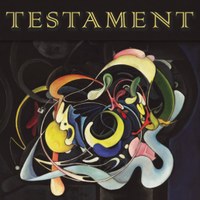 Testament
Norwegian multi-instrumentalist and composer Finn Arild takes a big bite on his second album. This time it is nothing less than an epic progressive rock concept album telling the creation of the universe, life and - almost everything. The answer is not 42, but over 60 minutes of non-stop listening experience - no pauses included.
After finishing his art-rock debut album Serendipity, Finn Arild wanted to create something that would really honour his progressive rock roots. The album, which has taken five years to perfect, covers the modern story of the creation of the universe starting with the Big Bang, the creation of stars and planets, the emergence of life on planet earth - and the human race - discussing the mark we put on the world.
Testament features the seasoned Stockholm based drummer Mikael Wikman who recorded all the tracks in his Stockholm drumstudio in online cooperation with Finn Arild. Also featured is his old friend Reidar Wiik doing some excellent piano work and tasteful background vocals of Finn Arilds wife Elin. Testament is thoughtfully written, elaborately produced and skillfully mixed by Finn Arild in his Oslo based home studio.
- "An incredible start to the prog-year of 2011" says Scream Magazine. - "On Testament Finn Arild is truly revealed as a prog-artist where inspirations from Genesis a-la "Wind and Wuthering", Eloy and Pendragon comes to mind when I listen to this beautiful Album."
- "I honestly can't do it justice with a review." says Keith Ling on Progressive Ears - "It is my favorite album of 2011 so far. I can't recommend it highly enough."