Serendipity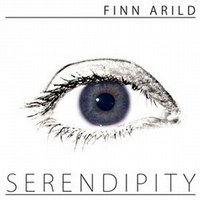 Finn Arilds solo debut album was underway for almost two years. Here's Finn Arild telling the story:
"It all started off in January 2004 as SimpelTen, the band and writing collective I was a part of, really hadn't done any major work since our last demo. Also, my songwriting partner for almost twenty years, Reidar Wiik was getting married and preparing to start a family. I decided to take the material I had written so far and start on a solo project. I wanted the result to be on the progressive side rather than mainstream.
"By autumn 2004 my demo was finished and I started going around to the record companies with it. This being just before Christmas nothing came out of it. I also read up on what royalties I could expect and by January I had more or less decided to go at it myself. A peripheral friend of me and Reidar - Tor Øyvind Quille had a well equipped studio and I contacted him and asked him if he would be willing to produce the record on speculation in royalties.
"He agreed and got started with a demo of "Take Two and Call Me in the Morning" so I could hear what he was capable of. I was impressed by the result and we signed a contract for the album.
"We first recorded the single "Take Two and Call Me in the Morning" which was made available on iTunes and aired on most Norwegian local radios. The rest of my album was arranged and recorded during the summer and mixed autumn 2005."